KINGDOM HEARTS HD Compilation Launching Globally this December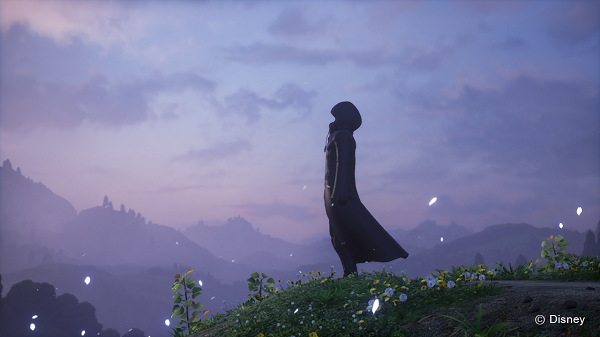 SQUARE ENIX® and Disney unveiled a new gameplay trailer for the upcoming KINGDOM HEARTS HD 2.8 Final Chapter Prologue, which showcases Aqua, one of the original Keyblade wielders, and her battle against the Heartless. The battle is featured in a completely new playable episode in KINGDOM HEARTS 0.2 Birth by Sleep – A fragmentary passage–, which is included in the HD compilation and includes next-generation graphics. The brand-new storyline will provide players with a preview of the upcoming events of the highly anticipatedKINGDOM HEARTS III.
KINGDOM HEARTS HD 2.8 Final Chapter Prologue also includes KINGDOM HEARTS χ [chi] Back Cover, a new tale that sheds light on the mysterious foretellers, as well as new HD gameplay fromKINGDOM HEARTS Dream Drop Distance.
Hands-on opportunities with KINGDOM HEARTS HD 2.8 Final Chapter Prologue will be available at the Square Enix booth at this year's E3. For the latest assets including new screenshots, please visit the press site at press.na.square-enix.com.
Related Links
Homepage: www.kingdomhearts.com/
Facebook® Page: http://www.facebook.com/kingdomhearts
Twitter®: @KINGDOMHEARTS
YouTube: www.youtube.com/KingdomHearts
This title will be available for the PlayStation®4 computer entertainment system worldwide December 2016 and is not yet rated. Please visit the Entertainment Software Rating Board (ESRB) website at www.esrb.org for more information about ratings.
About the KINGDOM HEARTS Series
KINGDOM HEARTS is a series of role-playing games created through the collaboration of Disney Interactive and Square Enix. Since the first KINGDOM HEARTS was released in March 2002 for the PlayStation®2 system, the series has expanded to several additional entries. The series celebrated its 10th anniversary in March 2012, and has shipped over 21 million units worldwide.
About Disney Consumer Products and Interactive Media
Disney Consumer Products and Interactive Media (DCPI) is the business segment of The Walt Disney Company (NYSE:DIS) that brings our Company's stories and characters to life through innovative and engaging physical products and digital experiences across more than 100 categories, from toys and t-shirts, to apps, books and console games. DCPI comprises two main lines of business: Disney Consumer Products (DCP), and Disney Interactive (DI). The combined segment is home to world class teams of app and game developers, licensing and retail experts, a leading retail business (Disney Store), artists and storytellers, and technologists who inspire imaginations around the world.
About Square Enix, Inc.
Square Enix, Inc. develops, publishes, distributes and licenses SQUARE ENIX®, EIDOS® and TAITO® branded entertainment content throughout the Americas as part of the Square Enix group of companies. Square Enix, Inc. is affiliated with a global network of leading development studios such as IO Interactive™, Crystal Dynamics®, and Eidos Montréal. The Square Enix group of companies boasts a valuable portfolio of intellectual property including: FINAL FANTASY®, which has sold over 115 million units worldwide; DRAGON QUEST®, which has sold over 68 million units worldwide; TOMB RAIDER®, which has sold over 45 million units worldwide; and the legendary SPACE INVADERS®. Square Enix, Inc. is a U.S.-based, wholly-owned subsidiary of Square Enix Holdings Co., Ltd.
More information on Square Enix, Inc. can be found at http://na.square-enix.com/.
© Disney     Developed by SQUARE ENIX.
DRAGON QUEST, EIDOS, FINAL FANTASY, SQUARE ENIX, the SQUARE ENIX logo, SPACE INVADERS, TAITO and TOMB RAIDER are registered trademarks or trademarks of the Square Enix group of companies. All other trademarks are properties of their respective owners.